Challenges for High Quality

Thorough initial flow test at the time of testing prototype
Multiple inspections (checking within the manufacturing process by the test team of Manufacturing Department, and inspection by Quality Assurance Department)
Quick initial response when defects are found, and ensuring to prevent the same or similar defects from re-occurring by investigating the reason for defects, analyzing causal factors, and taking measures to eliminate defects.
Checking customer satisfaction and continuously taking improvement measures
Quality Management System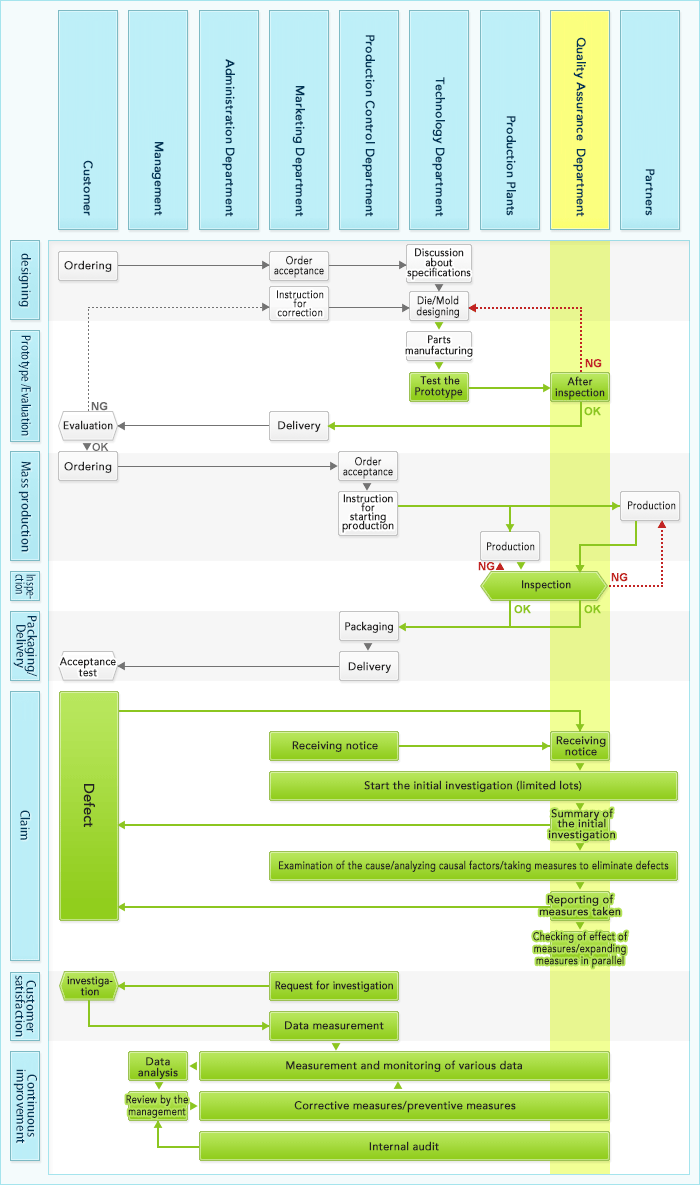 Obtainment of ISO 9001 and ISO 14001 Certifications
Headquarters / Kitaibaraki Plant, Aomori factory, Niigata, Factory Ibaraki Giken Limited we get the certification of ISO14001 and ISO9001.
CEBU YMTECHNOLOGY INC. the Manila factory, ISO 9001 and ISO 14001 certification.
【Manila factory】
IATF16949 Certifications
At the Headquarters / Kitaibaraki Plant, Ibaraki Giken Limited, we acquired the IATF16949 in August 2018. Regard to the quality management system and customer satisfaction so far, it is an activity that aims to go step up further.
Continuous Human Resource Development
---