Environmental Policy and Actions
Our environmental policy and practices
Basic Concept
At Ibaraki Giken Limited, each staff member has a strong sense of being a corporate citizen and makes efforts for sustainable development of business activities, protection and preservation of global environment, and prevention of environmental pollution.
Action Plan
Develop and manufacture energy-saving, resource-saving, and environmentally-friendly products
Always economize on everything and implement the Three Rs (recycle, reuse, and reduce)* actions
Save resources and energy and protect the natural environment
Collaborate with all the trading partners and local society, promote the green procurement, and prevent environmental pollution
Comply with laws and regulations, and continuously improve the environmental preservation system
Thoroughly disseminate our environmental policy to all the staff members for expanding our environment preservation activities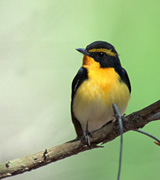 Prepared the first version August 2006
Completed the seven version July 2018
Ibaraki Giken Limited
President
Satoru Mitsuya
Our actions for environment protection
We have conducted the followings as part of our social contribution activities.
Participation in collecting used caps of PET bottle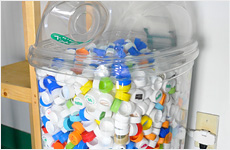 A pull tab is participation in collection movement.
I collect pull tabs and contribute to "Kitaibaraki-City Social Welfare Council".
Carrying results (as of January 22, 2019)
Pull tab
9 times
Used stamp and card ink jet cartridge envelope
9 times
Providing destination
Kitaibaraki-City Social Welfare Council
Newsletter No. 131 March (PDF: 2.78MB)
Promotion of eco-driving
Ibaraki Giken has promoted an environmentally-friendly driving method (no sudden start, no sudden acceleration, no idling, maintaining proper air pressure on tires, no unnecessary load, and planned driving route, etc.).